Product Specification
Input Voltage: DC12-24V
Output Volatage: 5V 2.1A
Material: PC+ABS
Color: White+ Silver
Dual USB Port Charging
Never run out of battery life on the open road again! Charge any of your devices including iPhone and iPad when you're on-the-move without worry! This dual USB Car Charger is safe, effective, and comes with two ports for your devices!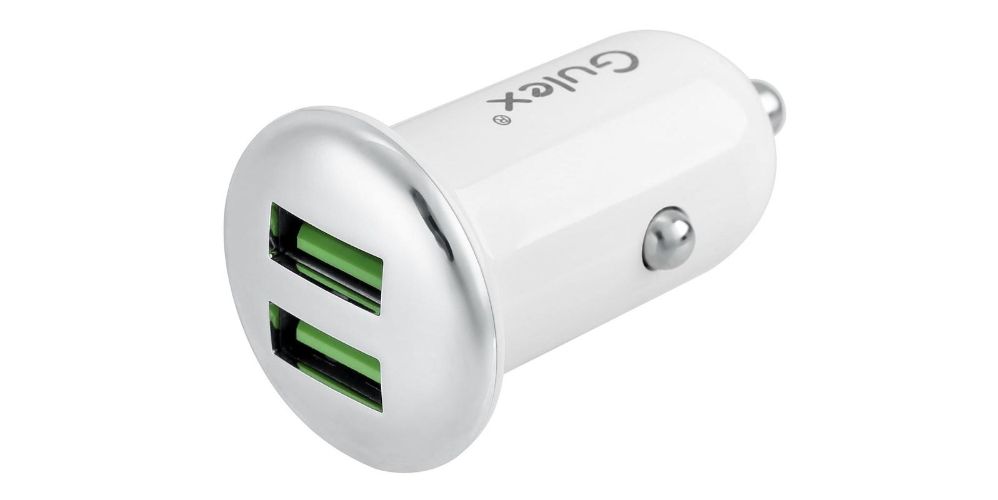 Safely Charge
All of our products have been made with safety in mind! The dual USB Car Charger has safeguards in place for short-circuiting, over-current, temperature fluctuations, and more, to make sure you and your device are always safe! All our products have been certified to industry standards to ensure safety, and our USB Car Charger comes with LEDs to let you know if your device is connected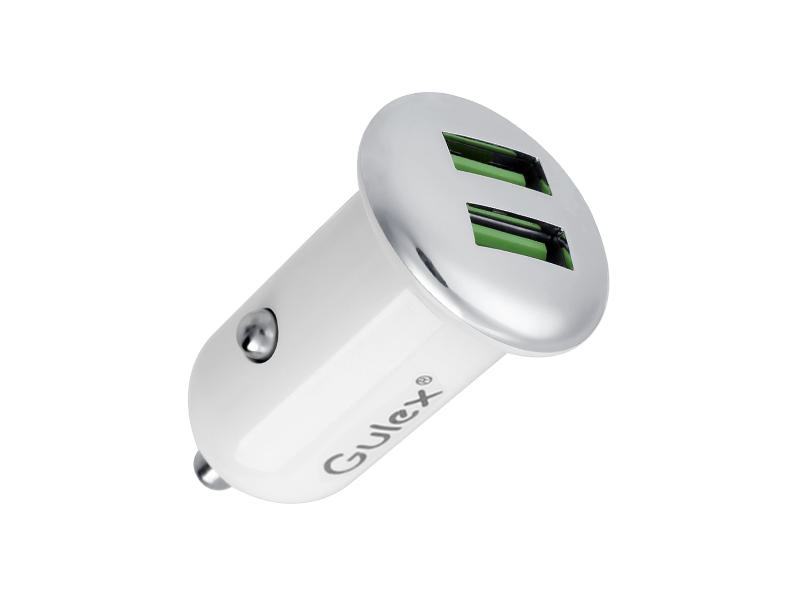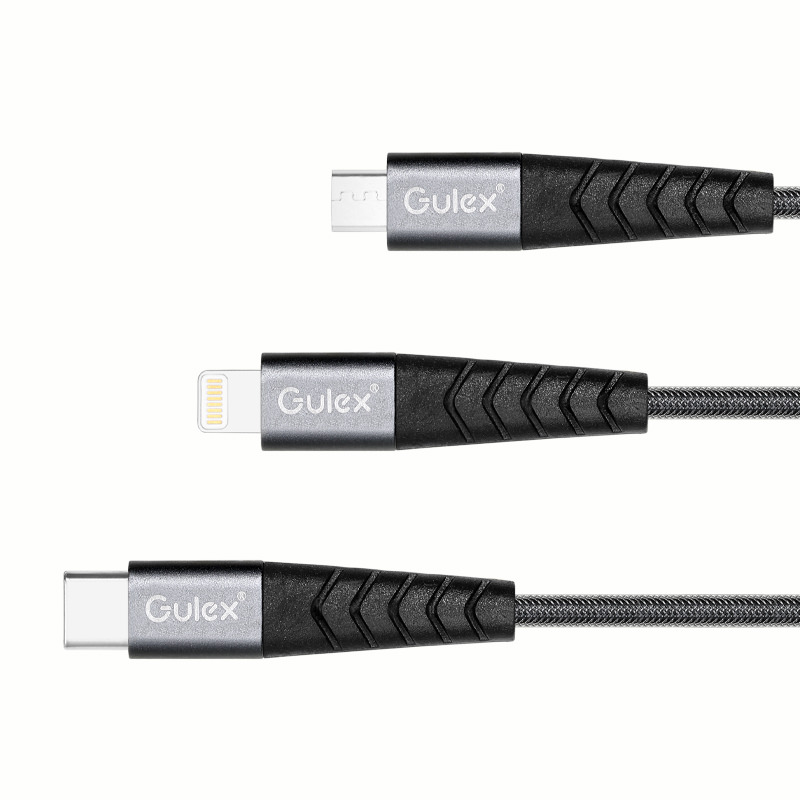 Universal Compatibility
Be it a fast charge or non-fast charge device, we have got you covered. Power up your devices super-fast with our 2,1A Dual port car charger. This fast car charger works as an iPhone car charger, as well as with iPads, smartphones, tablets, digital cameras, GPS's, and other digital devices. This compactly-designed dual USB port car charger keeps your smart devices up-and-running when you're on-the-move.
Our Impact
Are you tired of lightning cables that just keep breaking? At Gulex we create a strong, durable and Apple Certified lightning cable that's one of a kind. Our team designed it with full knowledge of where common problems lie, and why cables break so fast. The strong fishnet braid around the cable ensures reliability and toughness of cable, while using protective mesh to safeguard the pressure points where cables break most.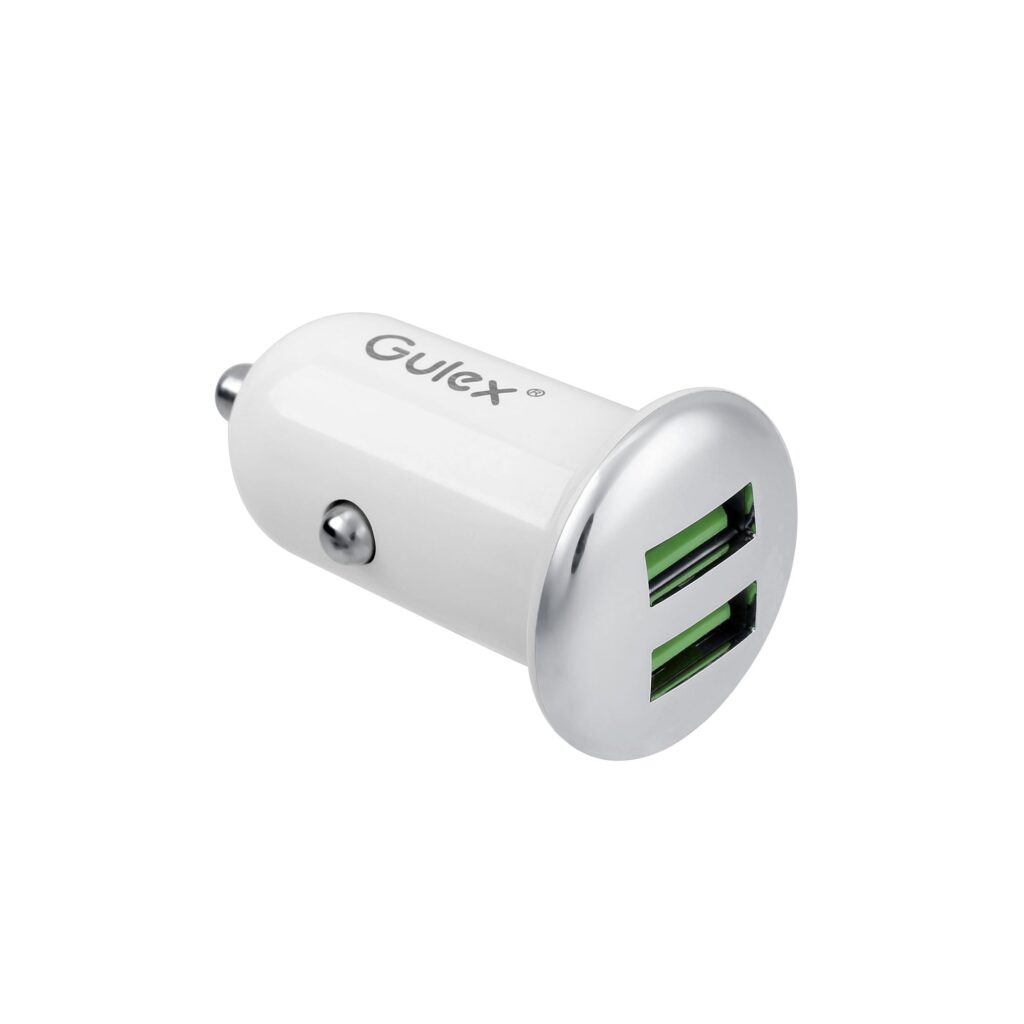 Our Promise
We promise to deliver to you the most innovative and durable products at cost effective prices. From ordering to receiving, we want to make your experience easy and joyful so that you recommend our products to friends and family. At Gulex, we offer a 24-month warranty to ensure your peace of mind and our friendly and helpful customer support team are on hand to assist you at all times.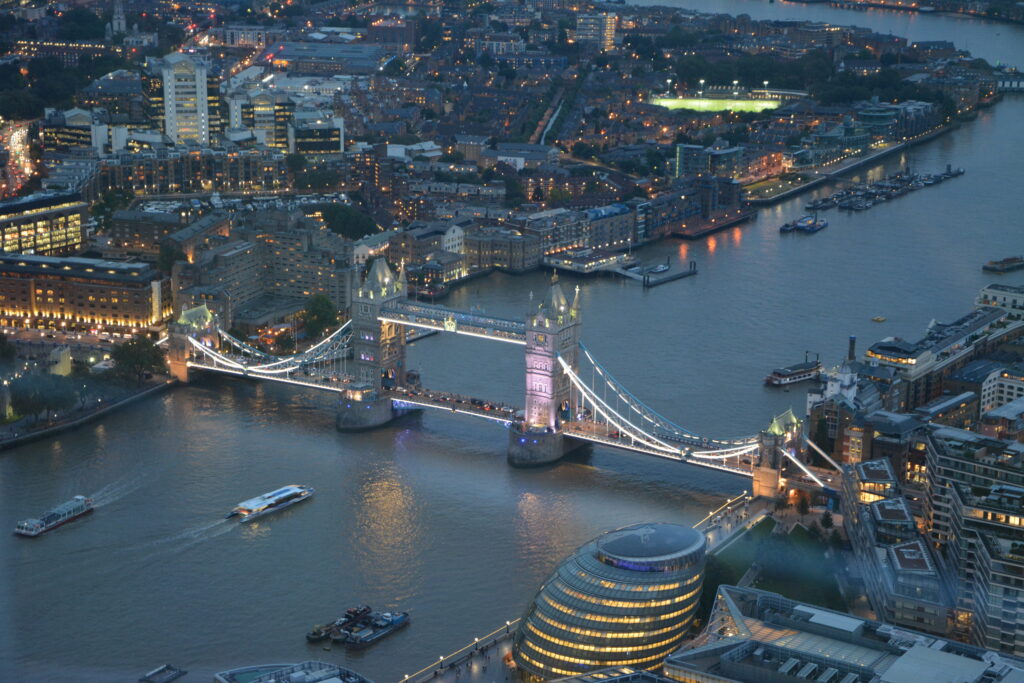 Gulex exists to create the most innovative, durable and cost effective mobile phone accessories that combine technology with design and practicality. And as an ethical business, contribute to the less privileged of our society.
Our Mission